While most suited to older students or writers looking for a dark yet thought provoking topic, dystopian stories can be a rich area to explore.
Often involving troubling subject matter such as authoritarian government control of the population or devastating climate damage, these stories can be great tools to look at what could happen in the future if people are not mindful of the direction society is taking.
So today we have a variety of darkly dystopian prompts to get your creative (and thoughtful) writing juices flowing…
How to use these prompts?
Try picking one at random from the list below, and take up the challenge of writing a 5000 word short story on the topic, letting your imagination run with it.
Alternatively, read through the list of prompts and find the one that speaks to you. Some creative ideas just resonate more strongly with us than others.
Take one story idea, and share it amongst a group of writers to see how varied the different resulting stories become.
Set yourself (or your students) the challenge of writing one short story a day, or a week if that is more manageable. Use the list of writing ideas as the theme of the challenge, and allow each one to act as a starting point for each subsequent story.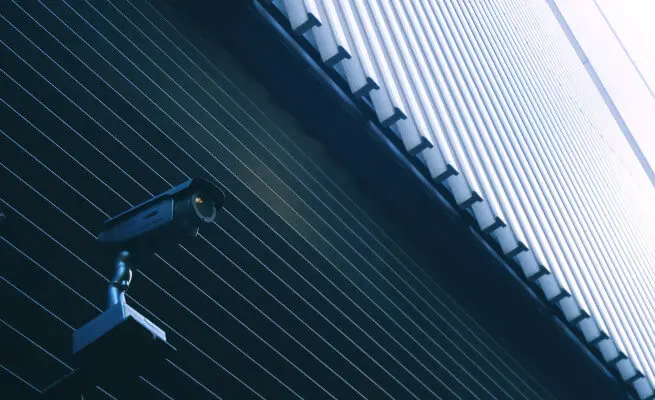 The prompts:
The whine of the scanner drones outside the high-rise apartment block was barely able to be heard, but everyone knew they were always near scanning the city for unauthorized activity…
The last of the wealthy ruling class had left the sprawling mega cities, headed to their secure mountain retreats. The cities were crumbling into chaos faster now, far more quickly than anyone thought could have happened…
The augmented reality headset had been on him since birth, unable to be removed, and gradually expanding as he grew and aged. Like the rest of society, he'd never seen the world without it's altered view, and at this point he was glad of this, it seemed terrifying to think that in the past people could see the world in their own unique way, without a filter…
She was afraid, but could not show it. Her Social Rating score was the lowest it had ever been, after that emotional outburst last year. If she couldn't increase it in the next few weeks, she knew there would be a knock at her door next month. Nobody knew where the lowest 20% Social Ranked citizens were taken…
The constant background noise of sirens and yelling and crying babies from this housing complex faded away to silence as the VR took him into The World. Everything was perfect here. Every face was smiling, everyone around him was going about their day, all walking to and fro down the perfect beautiful walkways of this virtual World. But despite their smiles, their eyes were cold and unfeeling…
The instructions arrived at his workstation from the Government, as they did everyday. No knew what it was that they were working on, but all of society was assured it was in their best interest…
As she slipped into sleep, the flickering of the lights began, as was expected. The same images that had been used for many years flickered through her unconscious mind, unsettling. Each morning when she woke she was happier that the making of decisions had been removed from their lives…
After clocking out from their work day, the credits arrived on their device. The long queue for oxygen canisters quickly wound around the block…
The news stream kept repeating the same three messages, around the clock. Any opinion that differed from these was seen as dangerous…
The solar farms were closed now, as the years of Government owned coal plants expansion had left the skies so thick with pollution that the sun could no longer reach the solar arrays…
As she selected which film to watch, she carefully considered how it would be interpreted by the State. All media consumption was monitored of course, and care was needed to select only entertainment that would not draw attention to one's self…
As he waited at the city limit border, he practiced what he would say to the guards about why he should be allowed to leave the city. He yearned for the fresh air of the forests and open spaces of nature, but could not mention any of that for fear of arousing suspicion…
The security system in all homes was there to keep us safe. Over time it had started to demand more answers from us about our plans for our day, and why we were leaving the house…
Let your creativity be free!
I hope you enjoy your story writing, and would love to hear which prompts you've enjoyed using most of all to kickstart your short story (or epic masterpiece!)
We are creating more free resources for you every week, so please bookmark and Pin, and check back soon for more creative inspiration.
Thanks,
Matt & Hayley