Whether you know them as substitute teachers, relievers, or supply teachers (depending on where you are in the World), anyone who teaches will invariably need their services a multitude of times to cover our classrooms responsibilities when we cannot.
Often we'll want to let them know what sort of learning or lesson we would like to happen – and provide them with the resources necessary.
The other thing that we'll want is to get some feedback from the substitute teacher on what learning activities have gone on, along with any issues or other noteworthy things.
So today we've got several downloadable PDF templates to share with you, to be used to both give guidance to our substitute, and to receive the days feedback.
I hope that you find them useful!
Let's get started…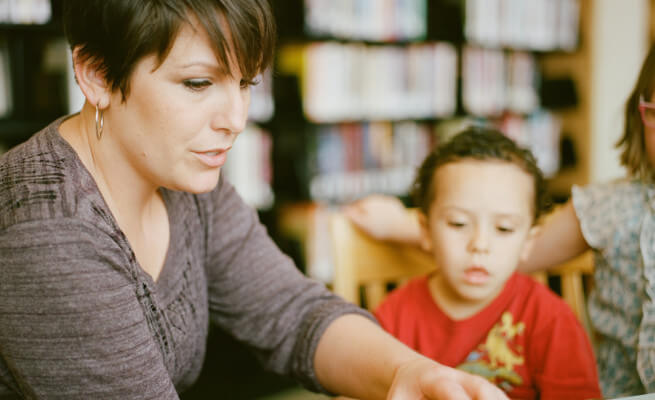 1. Give the substitute teacher some guidance
As a teacher who may be off sick, on a training course, or unavailable due to any number of other reasons, we want to give our stand-in some guidance and context about what they are walking into, and what sorts of learning would be most beneficial.
I've often left notes for them clarifying what we have recently been working on, and what associated activity I would suggest.
I'll include the necessary resources as well, and a brief few sentences on the task or activity.
I've also found that it is helpful to leave a list of useful resources and tools that can help them do a great job of teaching my class while I'm not there. It could be something like a handy grading tool, or some interesting writing prompts to inspire a creative day from my students – it all depends on the sort of lessons and activities you're wanting the substitute to carry out.
Another important area to consider is that of any children who are likely to require special attention from their teacher.
This could be due to specific learning issues, medical issues, or indeed behavioral issues.
Clearly this information is important to know from the substitute teachers perspective – but it is equally important for the child in question.
Naturally we want their program and routine which hopefully is making good progress to continue as closely as possible to aid their learning needs, and not to undo any headway made – or contribute to a stressful or unpleasant day for either teacher or student!
I should mention that while many of us do prefer to leave everything planned out and organized for the substitute teacher, others are more than happy for the substitute to set out their own program for the day – and a blend of the two is not uncommon.
At the end of the day, we do what we are confident will be a great outcome given the circumstances.
Here is the downloadable PDF: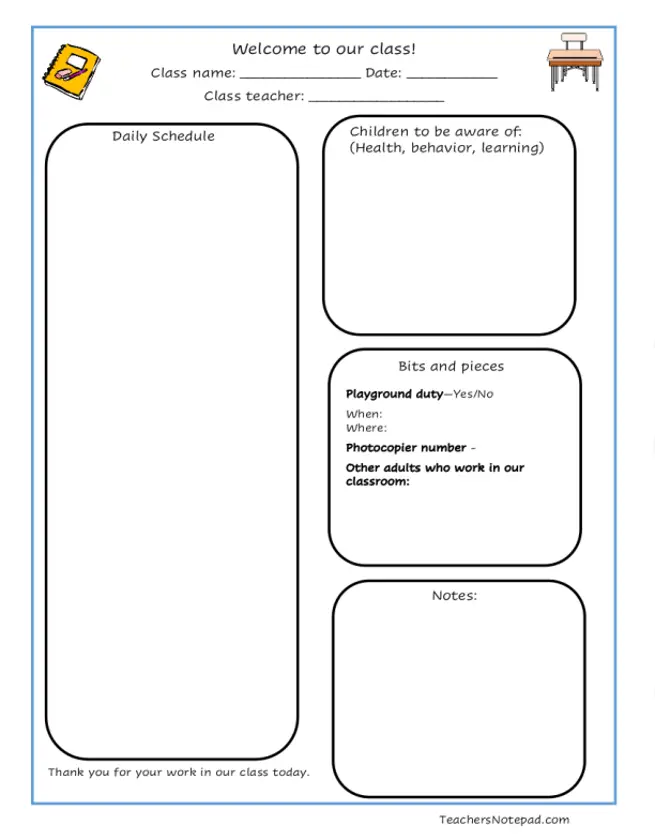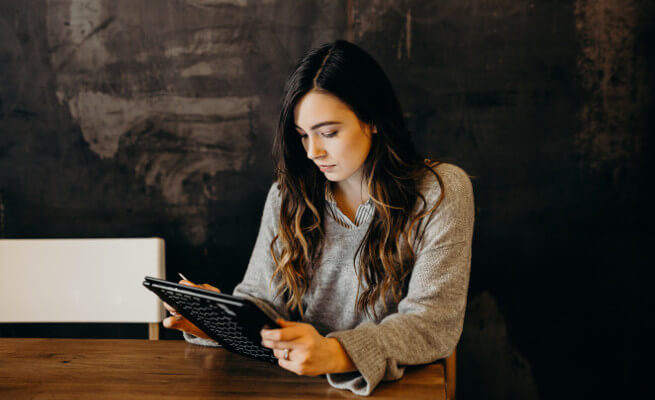 2. Get feedback from the Substitute
Usually I prefer to leave a feedback report form for whoever is looking after my class, and will just ask them to note down during the day what is being covered, and any issues they might have run into – or which students are total stars!
Equally, a substitute teacher may take it upon themselves to print something like this off, and bring it with them – making sure they're pointing out all the activities done, and everything they feel it's important to advise the classes teacher of.
I know from my own experience, and I'm certainly not alone in this, that we appreciate knowing how the day has gone.
What work has been covered?
Were any behavioral issues noticed?
Which students stood out as being helpful and well mannered?
It is also helpful to have their contact details on here, to follow up about anything if the need arises.
Here is the feedback template PDF: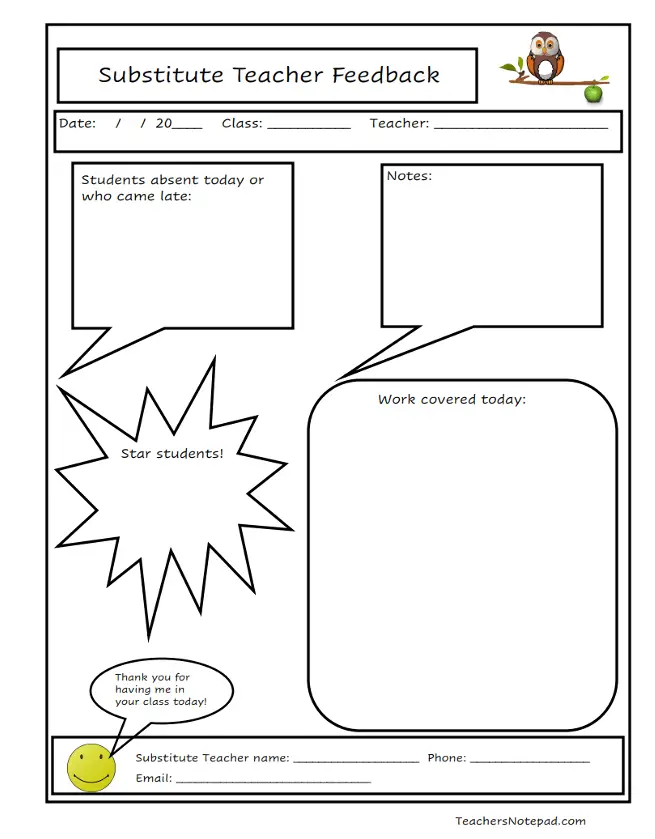 Want more free teaching resources?
I know the feeling!
Over the last 16 years of teaching I've used my fair share of free resources that I've scoured the internet looking for – and now it is my time to give back!
We're adding more helpful teaching tools and downloadable resources every week, so make sure you bookmark, Pin, and otherwise stay tuned for more 🙂