How could it be?
There was no explaining the strange events of that stormy night.
I bet you're curious to know what happens next, and what this is all about? You wouldn't be the only one – and for good reason!
A mystery has the power to capture peoples attention. It is well suited to weaving complex plots and sudden twists and turns to it's storyline.
Writing a mystery can be a challenging and rewarding creative endeavour, for young and old alike.
So here are 19 story ideas for your next mystery, to help build those writing skills!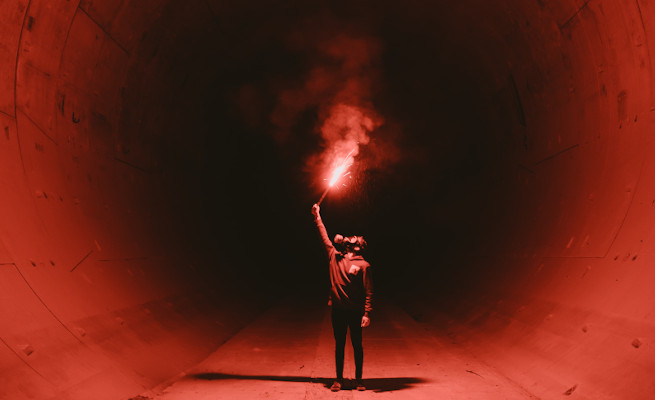 Mystery story ideas with a twist
Ok, so they don't actually have to have a twist, but either way it's time to activate your creativity and let a thrilling mystery plot be brought to life!
Allow yourself (or your writing students) the freedom to take a seed idea, and have it take you in a completely unexpected direction.
And while we're at it, write more than one story.
As with all creative pursuits you're going to want to put in the practice, and hone your skills.
Try picking a random story idea every day for 7 days, and complete a daily mystery writing challenge for a week. Any writer will benefit from this, whether accomplished or just getting started.
19 Mystery Story Ideas:
The cabin was empty, but they'd seen someone in the window they were sure of it…
They'd arrived in a fancy jet, but somehow there was no record of it ever landing here…
The mysterious bank deposit happened overnight, and would change his life forever…
No one could remember when the old woman had first arrived in the town, it seemed like she had always been there…
Then one day, without warning, the clocktower was gone. Not torn down, just gone…
For the longest time the townspeople only knew that the old farmstead had been abandoned. But then new rows of trees started appearing…
One freezing winter's morning the quiet stranger had arrived, never speaking a word. She just pointed back to the forest, which held a cave…
No one could explain how it had happened. Overnight all the water in the bay had left, leaving ships stranded high and dry…
What exactly had happened no one knew, but it was as if the entire side of the cliff above the town had been etched with writing as tall as a building…
The display case was intact, yet the most valuable diamond in existence was nowhere to be seen…
He couldn't remember who he was, but somehow he found himself walking into the small town one night…
Here she was after all these years – 50 years later, almost to the day. But she still looked the same as the day she'd disappeared…
He was enjoying the book he'd found, until suddenly the character began having experiences that seemed familiar. They were his own life experiences, but no one knew all this about him…
No one knew who had created the game. But it mattered more to the world now than all the books ever written…
All the clocks in town had changed. This everyone could plainly see. But what did it mean?
She stared at the page in front of her. It was the story that she'd been writing for years, but somehow it was complete…
Under the moonlight he suddenly noticed a door into the pyramid that somehow he'd never seen before…
Not only was the jewelled crown still there, but there was another identical crown sitting beside it…
The young woman looked right at her, as she slipped into the crowd. She couldn't believe it. She looked just like her…
I hope you enjoyed these mysterious story ideas!
I enjoyed putting together this list of creative writing ideas for you, and hope they inspire some interesting stories.
And hey, we have you covered if you're needing more writing prompts! Maybe some prompts about rain would be a good fit alongside these mystery story ideas!
If you have any suggestions on additional writing resources you'd like us to create for you to use, please let us know.
Don't forget to bookmark and Pin – we publish new content every week for you and the rest of our community to use for free.
Thanks,
Matt & Hayley