It's time to give your 2nd grade students a heaping helping of enthusiasm for writing.
Or for getting a great class discussion going for that matter.
However you choose to use them, there is no doubt that writing prompts can be extremely effective for most ages during schooling in the classroom or at home, and today we're focusing on the 2nd grade.
So let's dig into this a little further…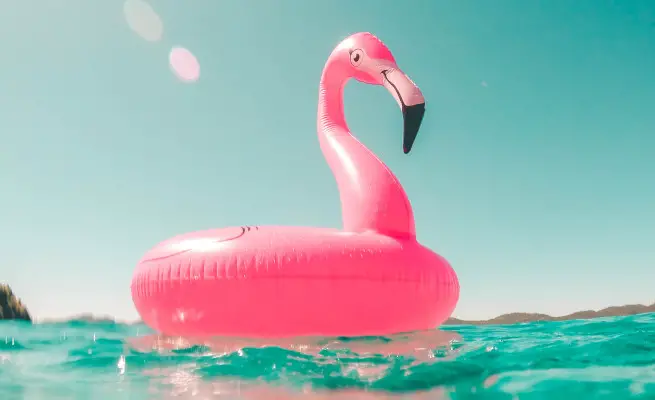 Why exactly are prompts useful?
I've found through 16 years of teaching that different kids need different motivators when it comes to learning and taking part.
When it comes to writing, I've consistently found that a combination of activating their imaginations, and of triggering fun memories has worked the best.
Students who are keen writers can have a multitude of starters for their stories, while other kids who would rather do anything other than hold a pencil can find themselves excited to share a wild adventure story, or funny recounting of their own experiences.
So it's for these reasons that I keep coming back to the humble writing prompt.
And I know I'm not the only one!
They're one of the most flexible and often used tools in the teachers toolkit when it comes to writing time, and for good reason in my opinion.
How should these be used?
One of the most effective methods of using writing prompts in encouraging young writers around this age group that I've used is simply to take a selection of prompts, put them up on the big screen or board for the kids, and talk them through each one.
I like to keep it exciting and fun, and get those little minds engaged and firing on all cylinders!
I want at least one of the prompts to grab their attention, and for them to want to throw themselves into their writing right away.
It's for this reason that I usually incorporate a range of topics and story starters that appeal to different types of kids.
For example, some students will jump at the chance to tell all the others about an extraordinary holiday their family has taken to some far flung location, while other kids will be much more interested in letting their imagination run away with an idea, and leading them on a creative journey.
Therefore offering several types of concepts or topics I've found best to get everyone involved.
So without further ado, let's dive into the prompts I've written for you to use with your students today…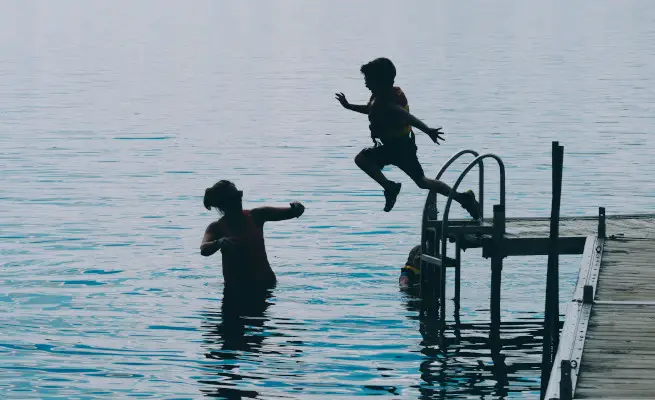 47 Writing Prompts for Second Graders:
I had the most amazing dream…
My best holiday was…
I woke up and heard an exciting sound…
The most fun I ever had at the beach…
What made me laugh the most at the water park was…
If I was a puppy, I would…
I rode my bike in the…
One night I was too excited to sleep because…
I met my hero…
The bravest thing I've ever done was…
I want to build the biggest…
If I had a magic cat…
If I could go inside a video game…
My best friend is special because…
The strangest thing I've ever eaten was…
The best animal to have as a friend would be…
The thing I love most about life is…
My perfect weekend would be…
Music makes me feel…
An adventure I want to go on is…
My earliest memory is…
Sleepovers are fun because…
When I grow up I want to help…
The best age to be is…
The fastest I've ever run was when…
I won a prize in a…
I heard a very strange sound…
I held my breath and jumped…
The scariest animal I've been near was…
The loudest snoring I've ever heard…
The most friendly animal I ever met…
The most I've ever laughed was when…
The best swimming pool would have…
If I could design my own bedroom, I would have…
If I had to pick just three toys to play with this year, I'd choose…
I would love to become a YouTuber famous for…
If I created Minecraft, I would add…
I love books because…
The biggest surprise I ever had was…
We sat near a campfire and cooked…
One time I helped fix the…
The most exciting sports game I ever went to was…
If I could ride one wild animal, it would be a…
My ultimate treehouse would have…
The coldest place I've ever been was…
The yummiest meal I ever had was…
If I could be in a movie, I would be in…
Thanks to our community!
We hope you have enjoyed these, and that they've led your kids in the classroom or at home to write some wonderful stories.
Any time spent on writing is valuable, helping hone their linguistic ability, and fostering a love of language – which is known to assist in many areas of learning and life.
If you're needing other writing resources for older kids, check out our middle school printables and our visual prompts for creative writing.
If you'd like to try picture prompts with your 1st and 2nd grade students, then you should find these useful!
We've got much more content on the way, so please don't forget to bookmark and Pin, and share this with your friends and colleagues!
If you would like to request any other free teaching resources or tools, please feel free to get in touch.
Thanks,
Matt & Hayley